Velotype Academy
Description

The Velotype Academy is software to learn how to use the Velotype keyboard. In a logical and visual way step by step all keys and key combinations will be taught. The software analyses the progress of the typist and offers extra support in training if necessary.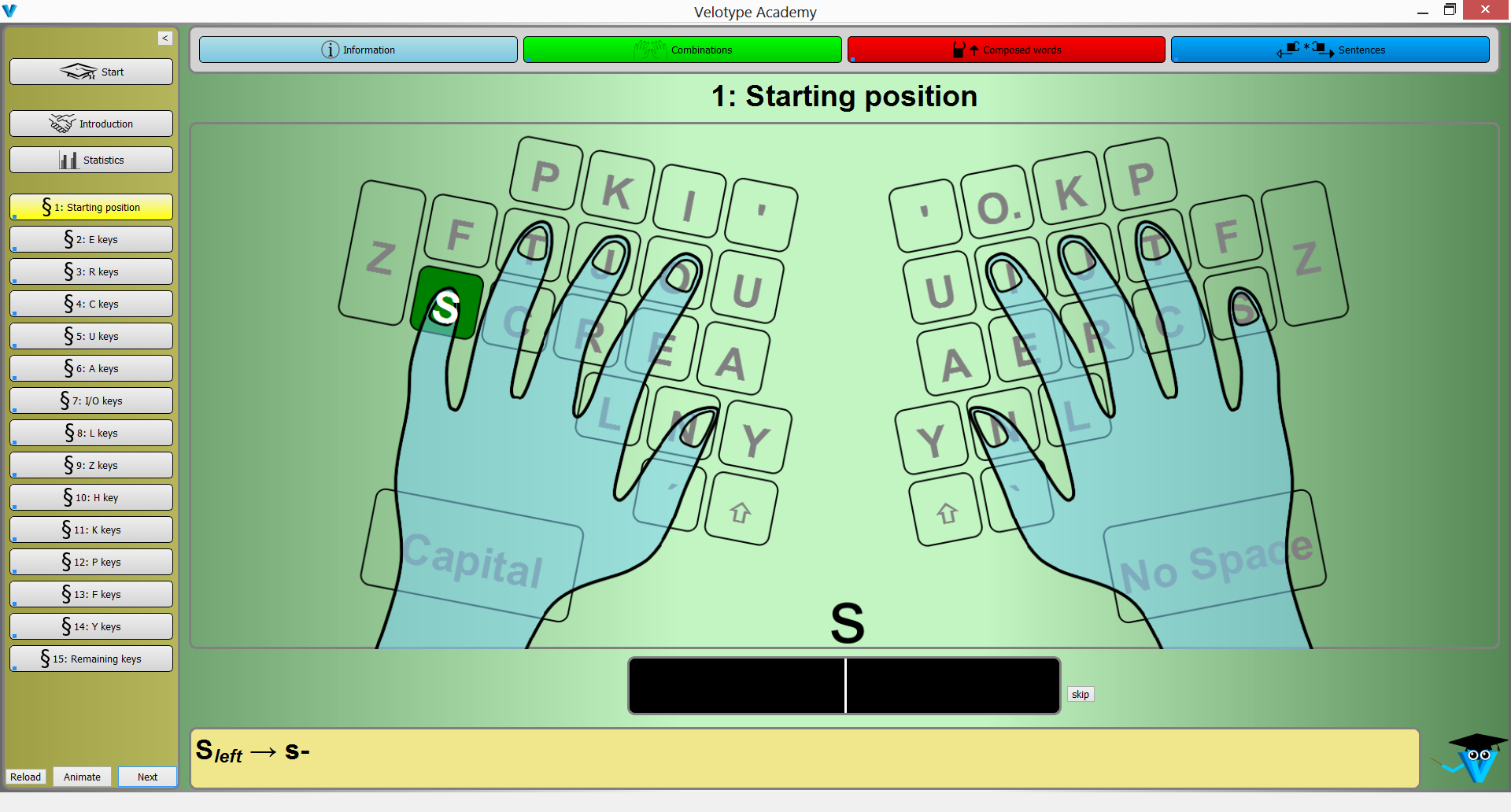 After learning the keys and key combinations, in a playful way composed words will be practiced.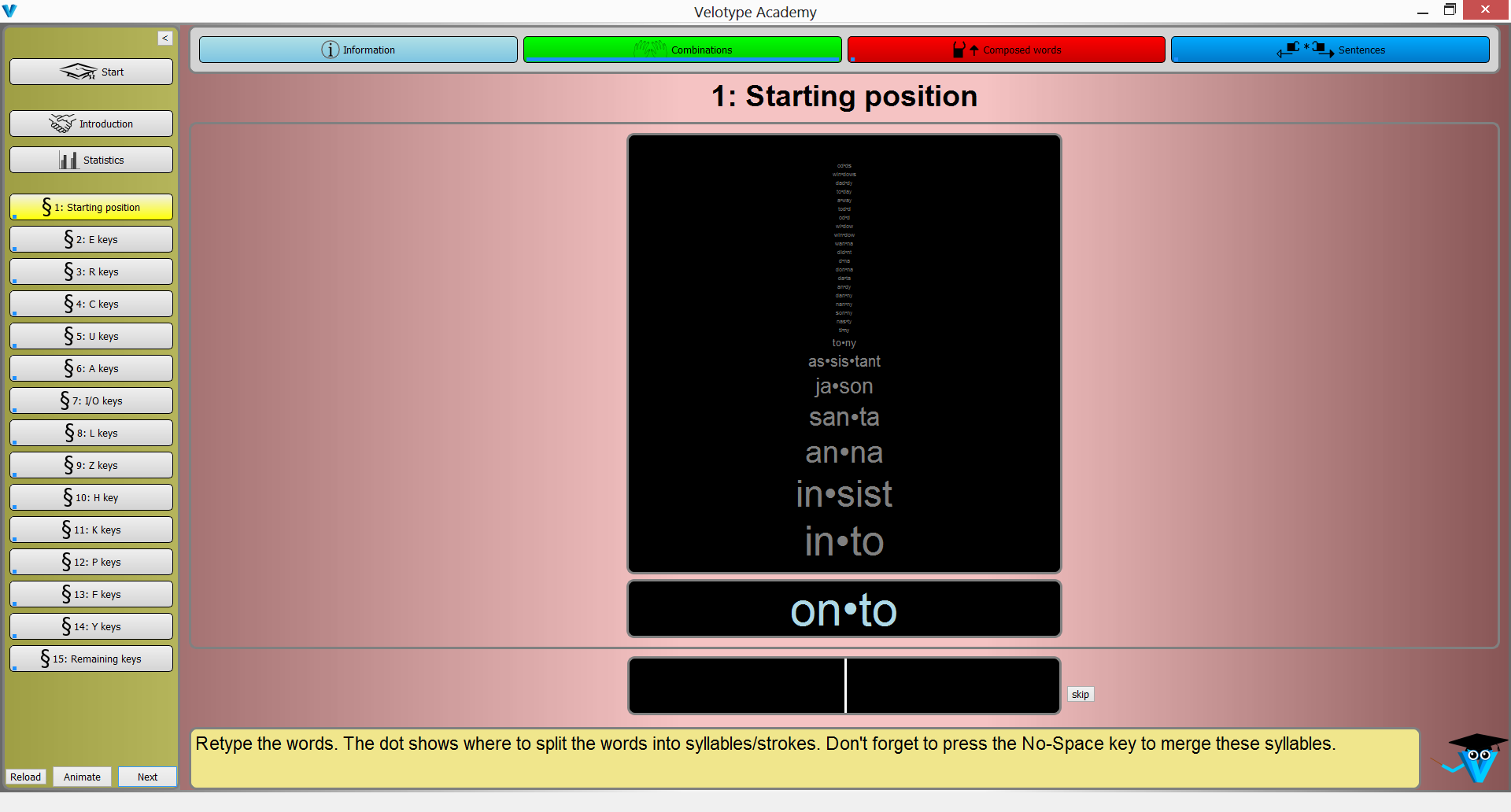 And finally also complete sentences are practiced.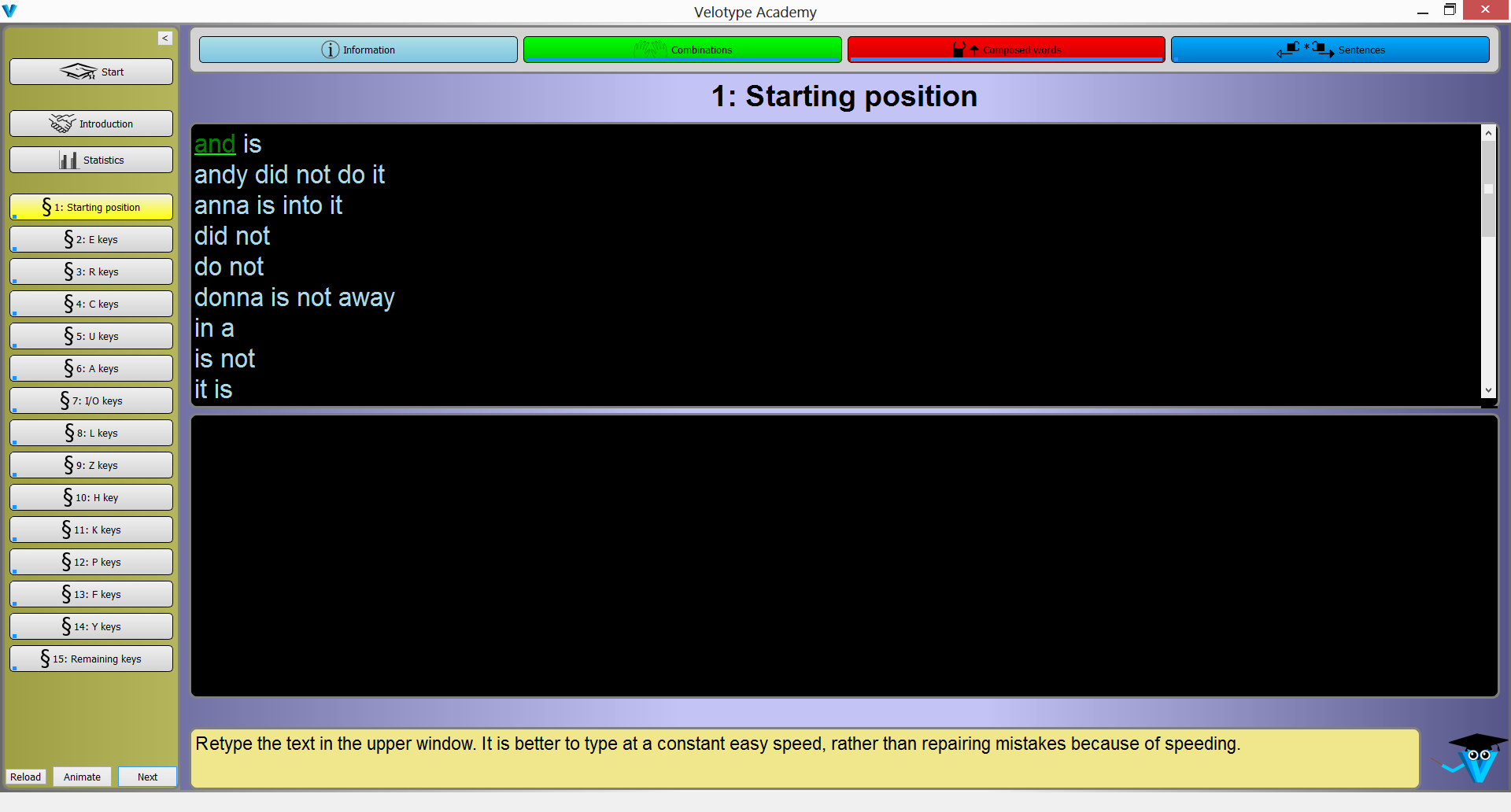 Price and product information
The Velotype Academy will be delivered free of charge together with the Velotype keyboard and can be downloaded here.
Immediately training is possible with the languages installed in the keyboard.
The software is available for Microsoft Windows, Apple Macintosh and Linux.